Lilo Pelekai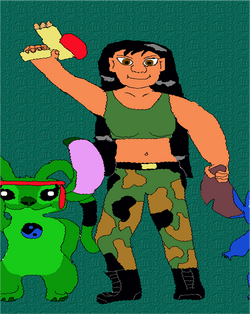 Lilo Pelekai is a Hawaiian native girl who befriended Stitch (626) when she was five. Thanks to a formula Jumba made for Lilo, she now has strength equal to that of Stitch even though she is still human. She can jump several times higher than normal humans and can last a long time in a fight.
Ad blocker interference detected!
Wikia is a free-to-use site that makes money from advertising. We have a modified experience for viewers using ad blockers

Wikia is not accessible if you've made further modifications. Remove the custom ad blocker rule(s) and the page will load as expected.