Joshua Sinclair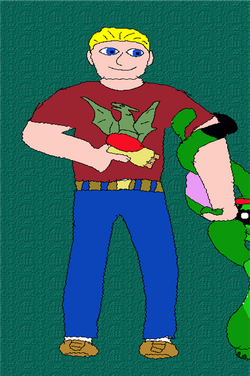 Joshua Sinclair is a young man and Naomi's love interest. He is the son of Lilo's long time pin-pal US Marine Sergeant Henry Sinclair, who was stationed in Okinawa. At age 12, he was given a formula by Jumba similar to the formula Lilo had in order to save his life. He is believed to have strength equal to Stitch by the time he grows up.
Ad blocker interference detected!
Wikia is a free-to-use site that makes money from advertising. We have a modified experience for viewers using ad blockers

Wikia is not accessible if you've made further modifications. Remove the custom ad blocker rule(s) and the page will load as expected.